WPGW will carry the
State Fair Band Contest
featuring
The Jay County Marching Patriot Band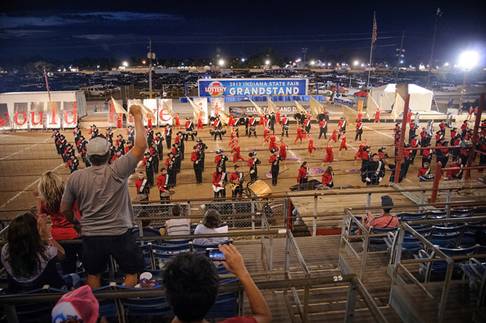 This Saturday, August 8th WPGW 100.9 FM, 1440 AM and online at WPGRradio.com will carry live broadcast of the Indiana State Fair Band contest. The broadcast of the morning session begins at 9:00 AM.  The Jay County Patriots will perform around 2:00 PM. Rob Weaver will host the broadcast and provide commentary on all participating bands including our Marching Patriots.
Broadcast of the evening session begins at 7:45 PM and continues until a champion is crowned. Don't miss this great day of marching bands and music on WPGW.
Stars in the Park
This Thursday, August 30th
Special Guest – 2013 Grand Prize Winner
Holly Rittenhouse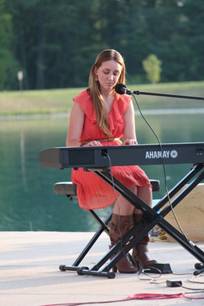 Stars in the Park holds the 2nd Semifinal Round this week at Hudson Family Park. Contestants moving on from the Portland, July 23rd quarterfinal will meet contestants moving on from the Hartford City quarterfinal on July 25th.
Tell your friends not to miss this outstanding event. The talents of local and regional performers are showcased on the stage at Hudson Family Park amphitheater. Our 2nd Semifinal Round will be Thursday evening, August 6th at 6:30 PM. Gates open at 5:30 and concessions are served so you can enjoy dinner before the show begins. Bring a lawn chair and your family. It's a great evening of entertainment and good food spent with friends and neighbors.
Thursday's guest entertainer is Holly Rittenhouse, from Portland who was our first grand prize winner from 2013 will be performing at both intermissions. And of course local businessman Ron Freeman will emcee the event.
This week's sponsor is Annette Alexander of Raymond James and Associates.
Stars in the Park awards $2,500 in prizes to talent that is chosen by judges and the audience. You chance to have a say in who wins. The finals will be held on Saturday August 15th, again at Hudson Family Parks.