Congratulations to Area Graduates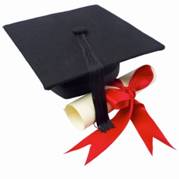 WPGW Radio will be broadcasting live the Jay County High School senior honors night program on Monday, April 30th and the Jay County High School graduation ceremony on Sunday, June 3rd. As Well as Fort Recovery Graduation on May 20th and Blackford County Graduation Ceremony, June 1st.


You can now listen to WPGW on your mobile phone by accessing
www.WPGWradio.com and clicking the "Listen Live" button.