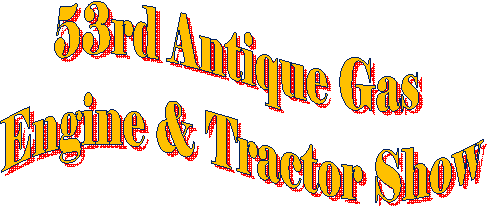 August 22nd – 25th

The 53rd Annual Antique Gas Engine & Tractor Show is at the Jay County Fairgrounds. This is the world's largest Antique Gas Engine and Tractor Show with 150 antique dealers, 50 craft dealers plus the banjo and fiddlers show on Saturday night. Listen to WPGW for interviews and daily events from the show.

The kids are back in school, cooler weather is around the corner and we're ready for some football. Tune to WPGW this fall for Jay County Patriots Football, Indiana Hoosiers Football, Notre Dame Football and Indianapolis Colts Football. We will also carry a couple of other area football games as our schedule allows. So, whether it's the Patriot's, Hoosiers, Irish or the Colt's you'll hear all of the gridiron action on WPGW. Be sure to tune-in Fridays, Saturdays, Sundays and some Mondays this fall for the area's finest football coverage.


You can now listen to WPGW on your mobile phone by accessing
www.WPGWradio.com and clicking the "Listen Live" button.